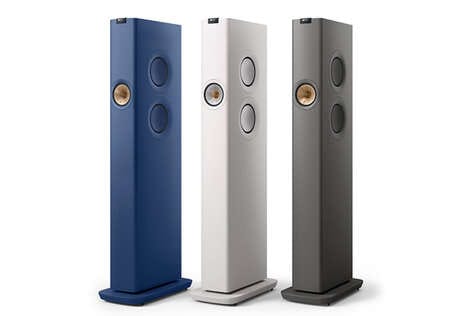 To celebrate its 60th anniversary, premium audio electronics brand KEF has launched a new multifunctional speaker system called the LS60 Wireless. The new all-in-one system has been specifically designed to deliver a full high fidelity audio experience when connected to any type of music source.
In terms of specifications, the speakers are equipped with a combined power of 1400W and have hi-fi support up to 24-bit / 384kHz. Additionally, the speakers are equipped with virtually every type of input an audiophile could require and boast impressive Bluetooth Wi-Fi connectivity that supports all streaming services currently on the market.
The LS60 speaker system will be released in June and will be offered in three colorways: blue, white and gray.
Image credit: KEF