Behind the Philippines' big showing in the Southeast Asian (SEA) Games in men's beach handball is a young, unimposing man by the name of Rey Joshua Tabuzo.
A graduate of Rizal High School and product of Philippine Handball Federation's (PHF) "[email protected]" program, Tabuzo, 22, has been the main man for the Nationals, who settled for a silver medal—a milestone for the country which only started competing in the sport less than 10 years ago.
"He plays smart even though he's not very tall," said PHF training director Jana Franquelli of the 5-foot-6 right winger who, during the country's pivotal win over Thailand, unloaded 14 points in the first period alone.
The team gave a tough fight before bowing to defending champion Vietnam 2-1, Tuesday night. The country has already surpassed its previous bronze medal during the 2019 SEA Games.
Handball isn't the only Philippines entry already assured of a medal.
Eight kickboxers have already assured themselves of medals on Tuesday, including a handful who didn't need to break a sweat. Officials are hoping that all medals will transform into gold by the end of competitions at Bac Ninh provincial gymnasium.
Zephania Ngaya drew a bye in women's 65-kilogram full contact finals. She is now waiting for the winner between Huyinh Thi Aikvee of Vietnam and Jessie Yothawa of Thailand for the final on Friday.
Four more Filipino women are also good for bronze after drawing byes.
Former wushu champion Jean Claude Saclag also assured himself of a bronze medal via a 3-0 victory over Souliyavong Latxasak of Laos last Sunday. Honorio Banario and Emmanuel Cantores have also assured the Philippines of bronze medals after winning their respective matches last Monday.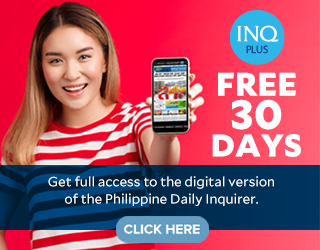 Read Next
Subscribe to INQUIRER PLUS to get access to The Philippine Daily Inquirer & other 70+ titles, share up to 5 gadgets, listen to the news, download as early as 4am & share articles on social media. Call 896 6000.
For feedback, complaints, or inquiries, contact us.