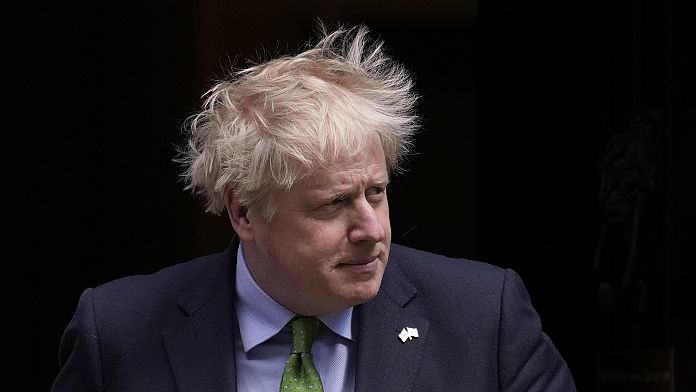 Early local election results in the UK show that Boris Johnson's ruling conservatives have lost control of traditional strongholds in London and have suffered losses elsewhere.
Voters have apparently punished the prime minister and his government for a series of scandals and a cost-of-living crisis.
But the Labor opposition may not have achieved the expected gains.
Significantly, Johnson's party lost Wandsworth in South London, prized as a low-tax conservative symbol that first turned blue in 1978, the year before Margaret Thatcher came to power. He also lost Westminster, a borough where most government institutions are located, and Barnet in North London, a council he had held in all but two elections since 1964.
Initial results showed that the Conservative Party had lost 92 council seats. The main opposition Labor Party had won 23 seats and the Liberal Democrats 42.
The result outside the capital is likely to be less clear-cut. The Conservatives lost overall control of the Southampton, Worcester and West Oxfordshire councils.
But the party has not fared as badly as some polls had predicted. A poll ahead of the elections said Conservatives could lose around 800 seats on the council. Nor does it appear that the opposition Labor Party has achieved the kind of breakthrough it was looking for.
Thursday's elections will decide nearly 7,000 seats on the council, including all in London, Scotland and Wales, and a third of the seats in most of the rest of England.
In Northern Ireland, where results are expected to be presented on Friday, Sinn Fein could become the first Irish nationalist party to win the most seats.
The final results will offer the most important snapshot of public opinion since the 2019 general election, when Boris Johnson led the Conservatives to a landslide victory and the party's largest majority in over 30 years.
Johnson's victory came on the heels of promises to "hand over" Brexit and improve living standards in former industrial areas of central and northern England.
The conservative defeats in London, where they were nearly wiped out, will add to the pressure on the prime minister who – at least until the Russian invasion of Ukraine – was fighting for his political survival.
Last month Boris Johnson became the first British leader in living memory to break the law while in office when he was fined for breaking COVID-19 blocking rules. Other police fines may follow for his participation in other rallies.