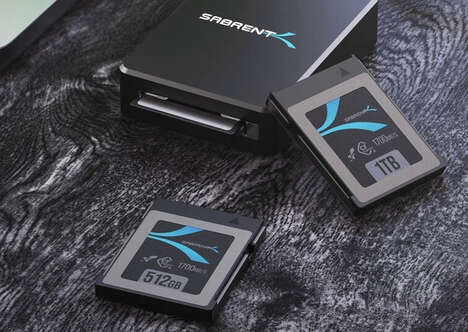 Sabrent's CFexpress Type B memory cards were launched by the brand as a series of high-capacity storage solutions for professionals to use in the field.
The memory cards feature a high-strength construction that promises end-to-end protection along with LDPC, RAID ECC, SmartRefresh, defect management, dynamic wear smoothing, and more. The cards are available in two storage options, including 512GB and 1TB, each offering 1,700 / 1,500 Mbps read / write speeds.
Sabrent's CFexpress Type B memory cards have focused on a capacious design that doesn't require photographers to replace memory cards while shooting. The cards are built with longevity in mind to easily withstand years of use to keep content safe at all times in the field.