Compactly Connective Bass Amplifiers : bass amplifier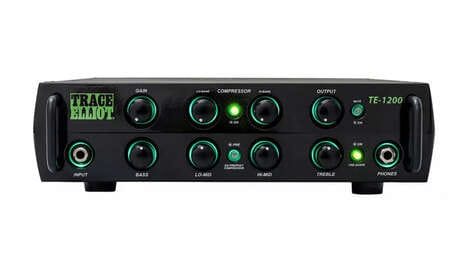 Trace Elliot, a United Kingdom-based company that specializes in the manufacture of high-quality machinery dedicated to bass amplification, has launched the 'TE-1200,' a new bass amplifier that is designed to be just as home in the studio as it is in venues where live performances need to be suitably amplified.
The 'TE-1200' bass amplifier comes fully equipped with active controls across the various frequency ranges, allowing players and their technicians to go about shaping the tone of their sound based on the need of the hour. Elsewhere, this particular bass amplifier also includes the company's proprietary Pre Shape 1 technology that allows players to make use of a classic tonal curve.
Priced under $1,000 and weighing in at under 12 pounds, this bass amplifier is certainly more than convenient for a variety of touring and recording situations.
Image Credit: Trace Elliot