Corsair HS65 Surround gaming headset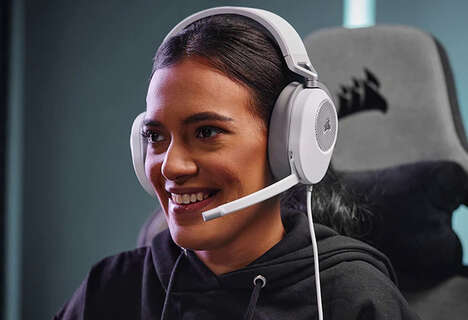 The Corsair HS65 Surround Gaming Headset is a durable, lightweight and customizable headset set for esports enthusiasts and passive gamers to incorporate into their setup.
The headset features a lightweight aluminum construction paired with soft memory foam ear pads to accommodate long range use. Sonarworks SoundID technology allows users to modify the audio experience to suit their specific needs rather than having to settle for a one-time experience.
The Corsair HS65 Surround gaming headset is available in a black and white finish and boasts a USB adapter for connecting via a 3.5mm headphone jack. This will support Dolby Audio on a Mac or PC, while also providing compatibility for gaming systems such as PlayStation 4 or 5, Xbox Series X / S, Nintendo Switch, and others.