COVID and flu vaccine rates are declining for US health care workers, CDC reports: 'Disturbing trend'
Fewer U.S. health care workers are keeping up to date on their COVID-19 and flu vaccinations, according to two separate reports this week from the Centers for Disease Control and Prevention (CDC).
For the first study, researchers pulled data from the CDC's National Healthcare Safety Network (NHSN) for January to June 2023. 
They found that flu vaccine coverage was 81% among health care employees at hospitals and 47.1% at nursing homes.
COVID VACCINE POLL FINDS MORE THAN HALF OF ADULTS ARE LIKELY TO SAY 'NO THANKS' TO THE VAX
In terms of COVID vaccine coverage for medical workers, it was at just 7.2% at hospitals and 22.8% at nursing homes.
For COVID, "up-to-date" vaccination was defined as "receipt of a bivalent COVID-19 mRNA vaccine dose or completion of a primary series within the preceding two months."
"There is a need to promote evidence-based strategies to improve vaccination coverage among HCP (health care personnel)," the study authors wrote in the report.
"Tailored strategies might also be useful to reach all HCP with recommended vaccines and protect them and their patients from vaccine-preventable respiratory diseases."
NEW COVID VACCINE PUSH IS 'ANTI-HUMAN,' SAYS FLORIDA SURGEON GENERAL: 'MAJOR SAFETY CONCERN'
In a second study, the CDC researchers analyzed the same data to determine the level of flu vaccination among health care personnel.
Prior to the COVID pandemic, flu vaccine coverage rose from 88.6% in 2017-2018 to 90.7% in 2019-2020.
However, the rate declined to 85.9% in the 2020-2021 season and dropped again to 81.1% in 2022-2023.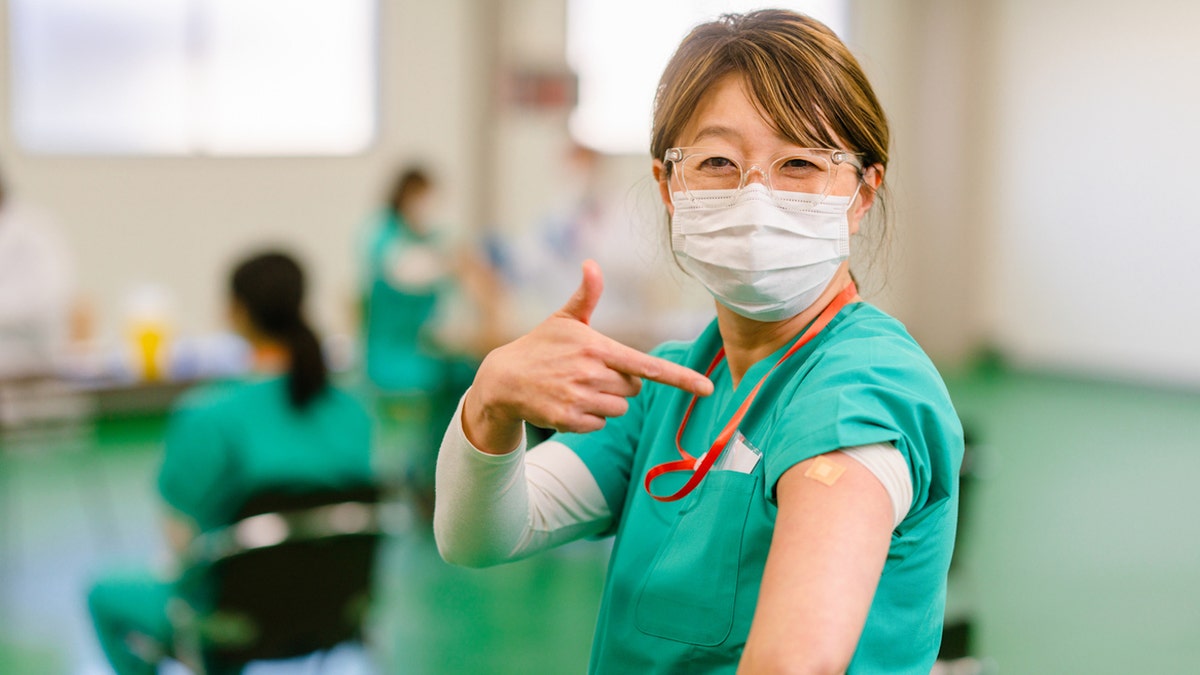 "Additional efforts are needed to implement evidence-based strategies to increase vaccination coverage among HCP and to identify factors associated with recent declines in influenza vaccination coverage," the researchers wrote in the report.
"This is a disturbing trend," noted Dr. Marc Siegel, clinical professor of medicine at NYU Langone Medical Center and a Fox News medical contributor, upon reviewing the CDC data.
COLD, FLU, COVID-19 AND RSV: HOW TO IDENTIFY THE DIFFERING SYMPTOMS AND STAY SAFE
"Non-compliance is due largely to fear and politicization of misunderstanding of vaccines," he told Fox News Digital. "Both vaccines decrease severity much more than spread, although they do decrease viral load."
With the COVID vaccines, however, Siegel noted that there may be a longer "carryover effect" after previous vaccines or recent infections — "so there is a rationale for not taking it unless you are in a high-risk group or elderly, even if you are a health care worker."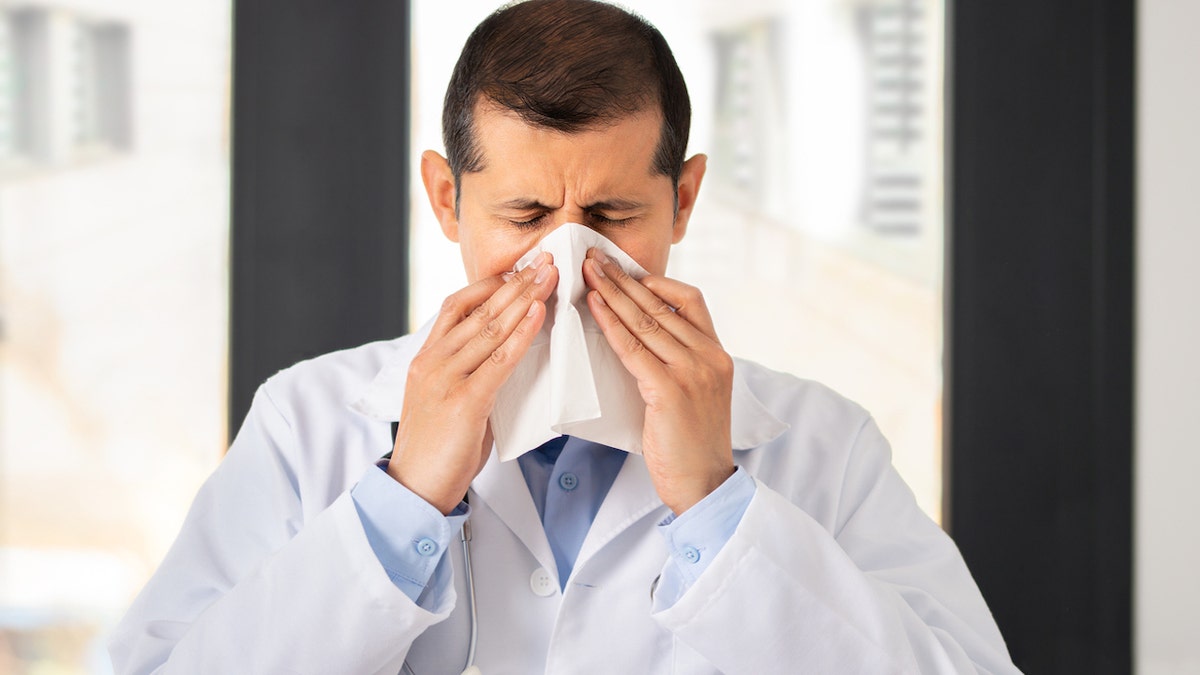 While the side effects are real, Siegel said, they have been "hyped" in the case of COVID vaccines.
Added the doctor, "Both vaccines are safe and effective."
Chief health officer urges vaccine uptake
Dr. Joseph P. Iser, recently retired chief health officer for the Southern Nevada Health District (SNHD) and a member of the ACPM Board of Regents, was not involved in the CDC reports but commented on the findings.
"I believe these coverage rates are much lower than they should be," Iser told Fox News Digital in an email. 
"Non-compliance is due largely to fear and politicization of misunderstanding of vaccines."
Health care workers have a "higher duty" to be vaccinated against diseases that they can contract from or transmit to their patients, the doctor noted. 
"Where vaccines are mandated by either the state's department of health or by the hospital or long-term care facility itself, clinical personnel usually take advantage of those vaccines," he said.
CLICK HERE TO SIGN UP FOR OUR HEALTH NEWSLETTER
"Fewer administrative personnel in these systems tend to get vaccinated, but all personnel without contraindications to individual vaccines should be vaccinated," said Iser.
"This is by far the best way to protect ourselves and our patients against not only respiratory viruses (COVID-19, RSV and influenza) but also other transmissible diseases, such as hepatitis A and B and childhood diseases."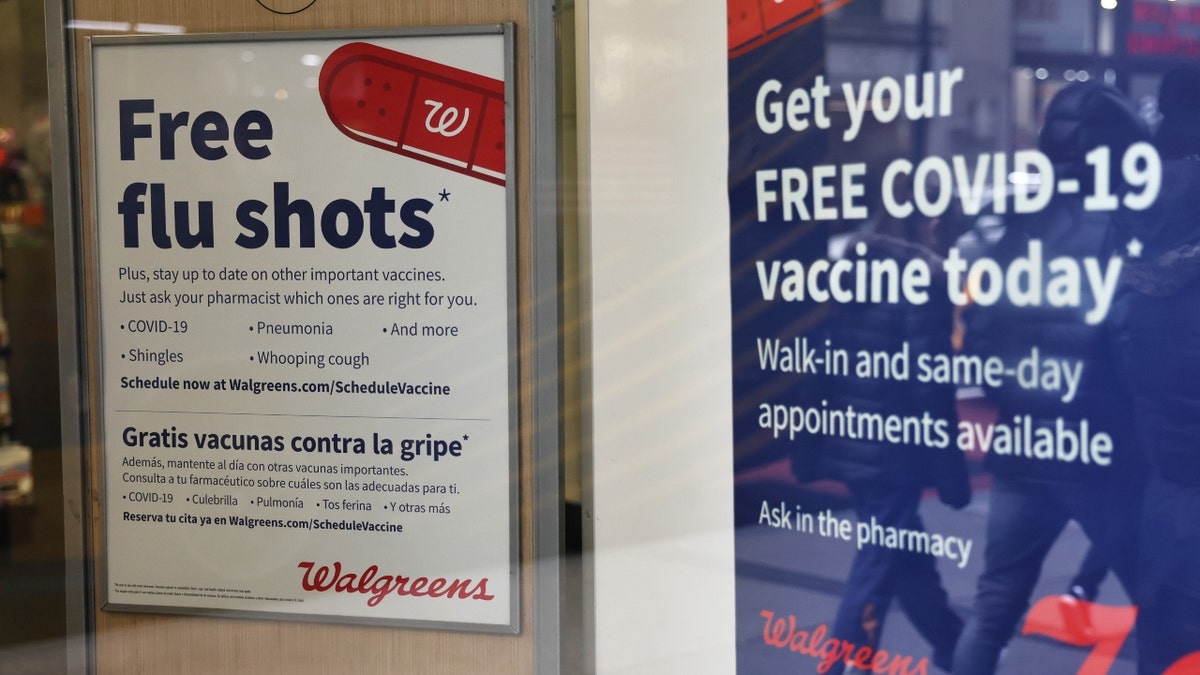 Among the barriers to vaccinations are insurance, access to care and time requirements, Iser noted. 
"Not all health care workers have insurance, and that is true for long-term care workers as well," he said. 
"Hospitals and long-term care facilities should make vaccinations required and easy to get while at work."
CLICK HERE TO GET THE FOX NEWS APP
The CDC's Advisory Committee on Immunization Practices recommends annual flu vaccinations and up-to-date COVID-19 vaccinations for everyone aged 6 months and older.
Fox News Digital reached out to the CDC for additional comment.
For more Health articles, visit www.foxnews.com/health.