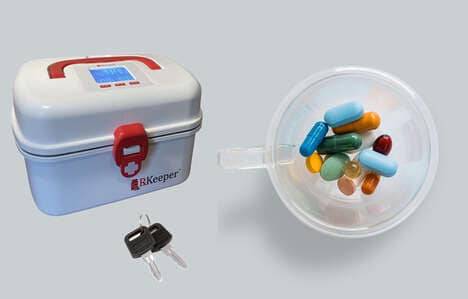 Status Alert recently invented RxKeeper®, a solution to help Americans track their medications and, most importantly, get them on time. The two-part device consists of a container and an app to accompany it.
The app is extremely intuitive and allows users to take control of their health and well-being. The app will allow you to view your trends and change your habits for better results. Users can choose from eight customizable app notifications, including push notifications, emails, text messages, and even voice calls. The app will only send an alert if you forget to take your medications to limit unwanted notifications.
When it's time to take your medications, the canister alarm sounds and flashes. If it is not open, it will flash 5.10 and 30 minutes after the original alarm as a reminder. This is an ideal resource for those who are easily forgetful and looking to improve their health.