As reported yesterday:
Source: EIA.
EIA also released yesterday an interesting analysis indicating that sanctions had reduced Russian oil production. No given quantity is expressed, but inferences are made on the basis of the difference between the February 2022 forecast, and actual outcomes.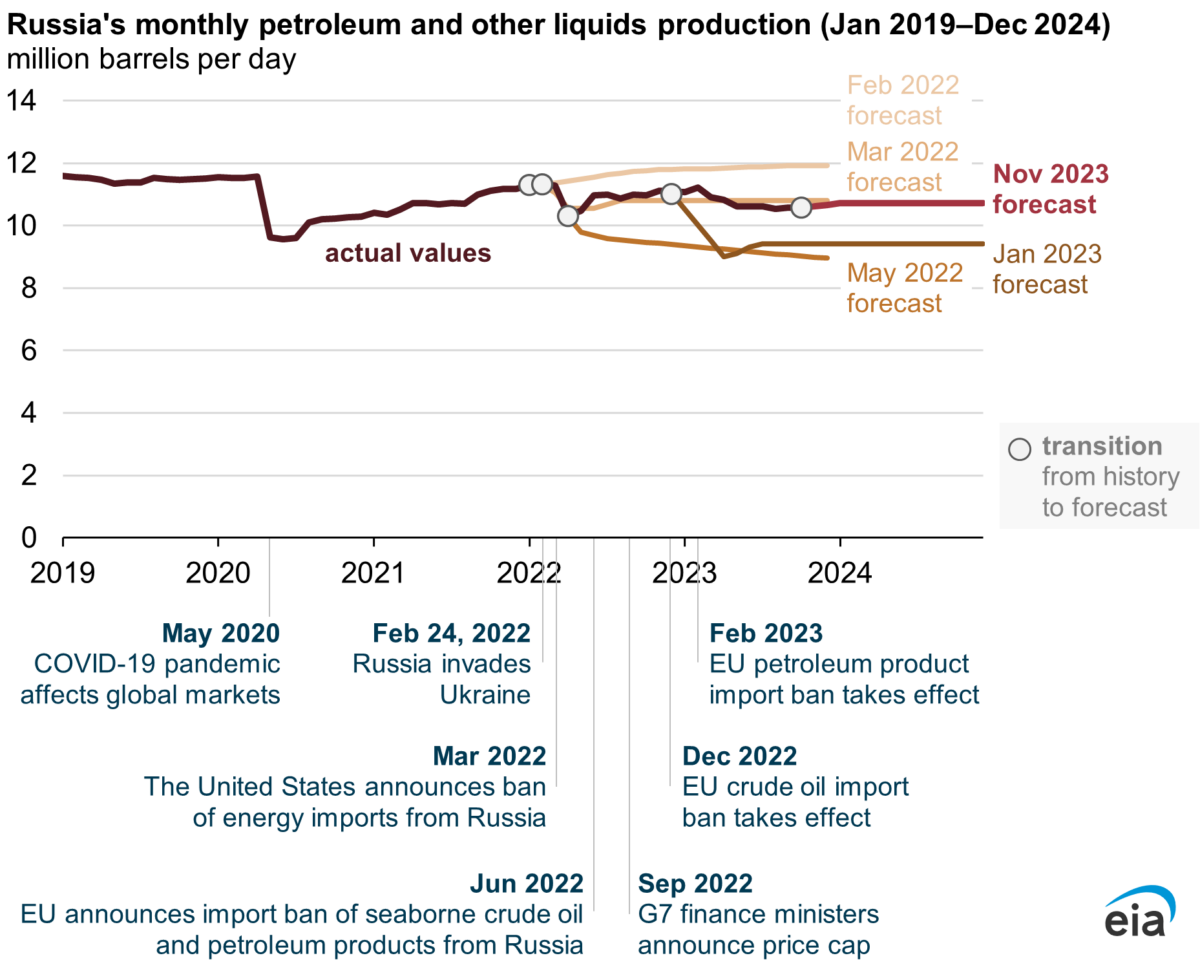 Source: EIA (2023).
The impact of sanctions is also illustrated by the (continued) discount of Urals vs. Brent: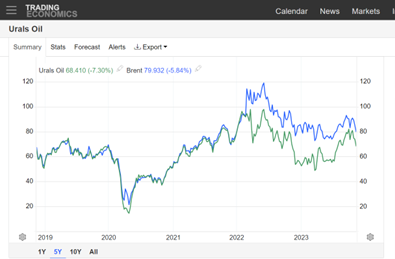 Source: TradingEconomics.com, accessed 11/8/2023.
The spread is about $11.50 latest.