Fore Coffee CEO on expanding to Singapore
Since its launch in 2018, Fore Coffee has emerged as a prominent player in Indonesia's coffee scene, marked by its dedication to both quality and innovation.
The name "Fore", derived from the word "forest", reflects the coffee chain's aspiration to grow rapidly and reach new heights. True to its name, Fore Coffee has made its international debut in Singapore with the opening of its first outlet at Bugis Junction today (November 9).
In an interview with Vulcan Post, the CEO and co-founder of the company, Vico Lomar, shares insights into the journey of Fore Coffee and its dedication to providing an unparalleled coffee experience from Indonesia to Singapore.
Breaking into Singapore's mature coffee landscape
"Singapore is considered as the Central Business District (CBD) of Southeast Asia," said Vico, when asked about his motivation to establish Fore Coffee's first international outlet in Singapore.
Its position as a major financial and trading hub, coupled with one of the highest GDP per capita figures in the world, renders the city-state as an appealing market for international coffee chains seeking to establish a presence in the region.
Furthermore, with Singapore's coffee market projected to grow at a compound annual growth rate of five per cent to reach US$1,286 million by 2027, the CEO emphasised that the market presents a "compelling opportunity" for Fore Coffee's entry.
The city-state's robust coffee scene is driven by the strong affinity of Singaporeans' for coffee. On average, Singaporean residents consume an average of six to seven cups of coffee per week, or about 2.6kg of coffee per capita a year.
The mature coffee market in Singapore, combined with the local preference of Indonesian beans — Arabica beans, in particular — sets the stage for Fore Coffee's success in Singapore's coffee landscape.

– Vico Lomar, co-founder and CEO, Fore Coffee
Sustainability is the brand's main edge over competitors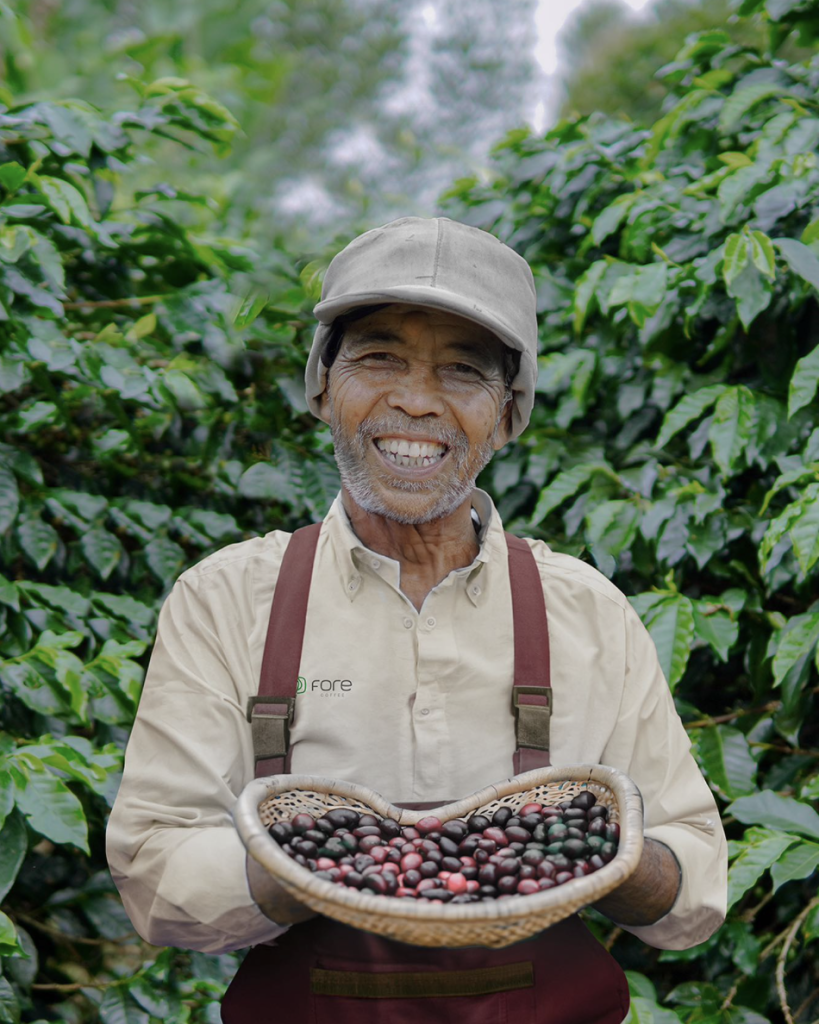 While the surging demand for coffee remains evident in Singapore, the coffee industry has also witnessed an influx of both international players, including Luckin Coffee and Kopi Kenangan, as well as local contenders like Huggs.
The crowded playing field sets the stage for fierce competition as companies vie for market share. Nevertheless, the CEO highlights that Fore Coffee's main edge over its counterparts, whether domestic or international, lies in its sustainability-focused business model.
While competition [from other players in the industry] is fierce, customers have also started to make more sustainable choices which influence their consumption. It's not just about providing good quality coffee anymore — consumers also want value embedded in their product.

– Vico Lomar, CEO and co-founder, Fore Coffee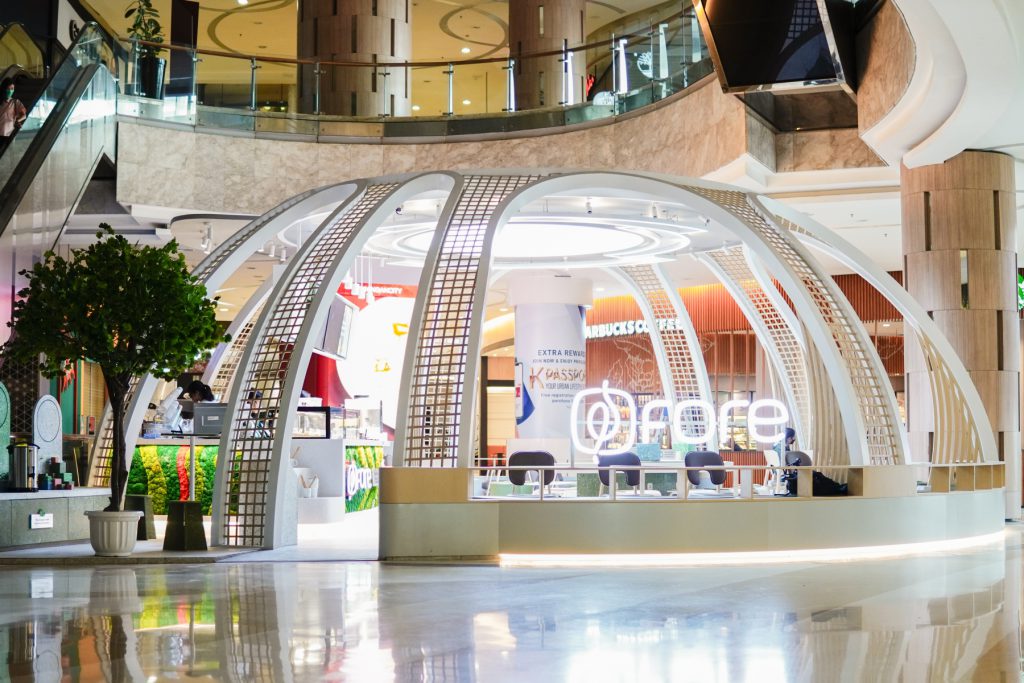 Fore Coffee not only sustainably sources its Arabica beans from selected farms throughout Indonesia, including those in the heartlands of Java, Aceh Gayo, Toraja, and Bali, but it also maintains a philosophy of "sustainable coffee lifestyle" by incorporating recycled materials within each of its coffee shops.
The brand uses upcycled materials for its tables, chairs, and even trash bins, as well as eco-friendly packaging for its cups and merchandise, which are all procured domestically to reduce the firm's carbon footprint. 
In fact, the interior of one of its stores based in Jakarta, including its tables, chairs and counters were made from 450 kgs of recycled material.
It was forced to shutter half its outlets during COVID-19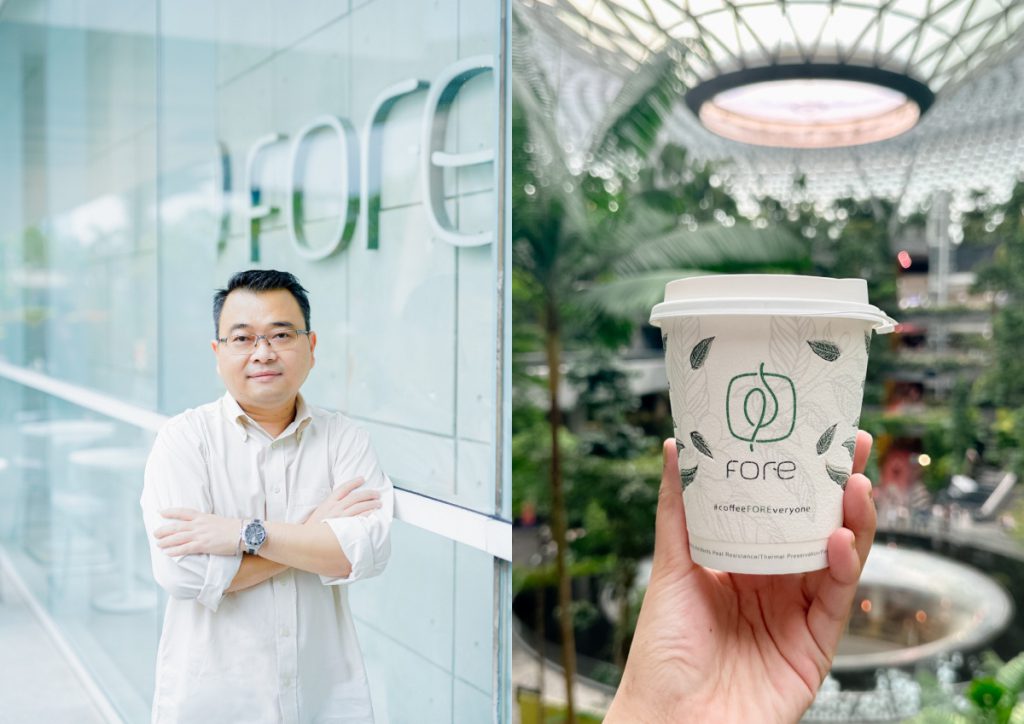 Vico hasn't always held the reigns to the business though. Prior to assuming the role of CEO and co-founder back in 2020, the company was initially helmed by Elisa Sujeta, who had founded the company alongside two other co-founders.
Although the coffee chain has seen rapid growth since its inception, the pandemic proved to be a challenging time for F&B businesses in Indonesia, with a staggering 92 per cent of them reporting losses — and Fore Coffee was no exception.
After launching over 100 locations in its first year back in 2018 — with plans to operate 1,000 locations across Indonesia the next year — the company was forced to shutter its outlets in several locations due to the pandemic. When Vico joined the firm, only 66 of the coffee chain's initial 133 locations remained.
In order to regain Fore Coffee's footing in the competitive coffee market, Vico spearheaded a fresh growth strategy by leveraging his extensive career experience in the F&B industry, which spans over two decades.
He pulled the brakes on the coffee chain's aggressive expansion and instead, gave top priority to consumer research. The company's offerings were then adapted based on the data collected through these research efforts.
Fore Coffee also pivoted its focus to second- and third-tier cities in Indonesia, as these cities are increasing in economic importance and are growing faster than first-tier cities like Jakarta, where the majority of its outlets were located prior to the pandemic.
Creating coffee that matters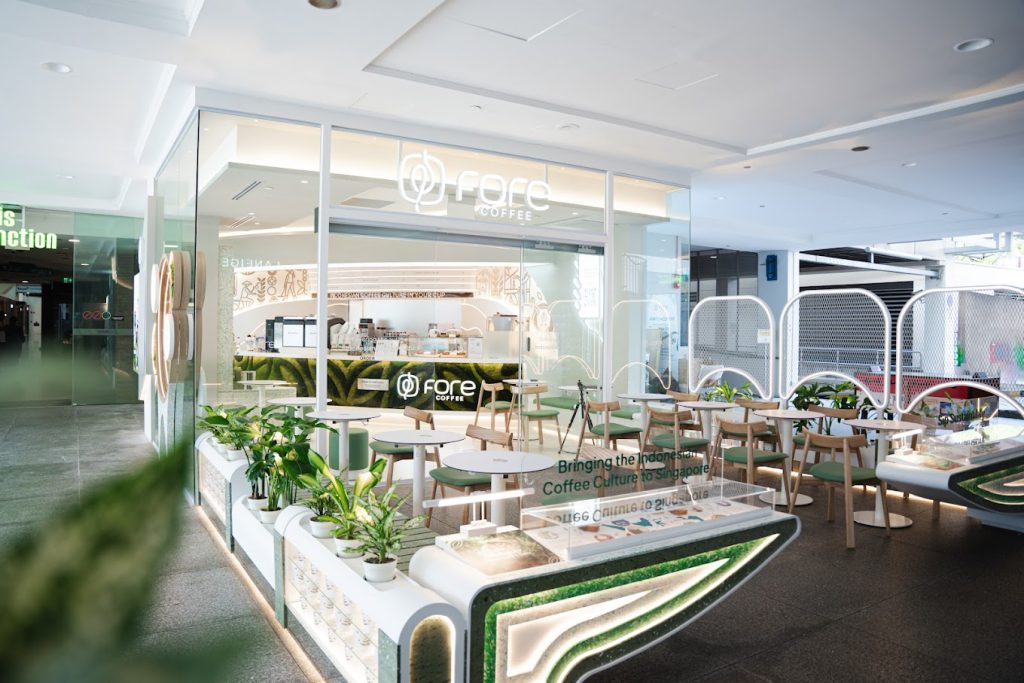 Less than a year into Vico's tenure with Fore Coffee, the coffee-chain recorded a positive EBITDA in the third quarter of 2021. The brand has achieved significant success by diversifying its offerings and doubling down on its R&D processes in the Indonesian market, and now boasts over 150 outlets across the country.
By expanding into Singapore, the brand seeks to redefine the local coffee landscape through "Indonesian lens" and position itself as an ambassador of Indonesian coffee culture.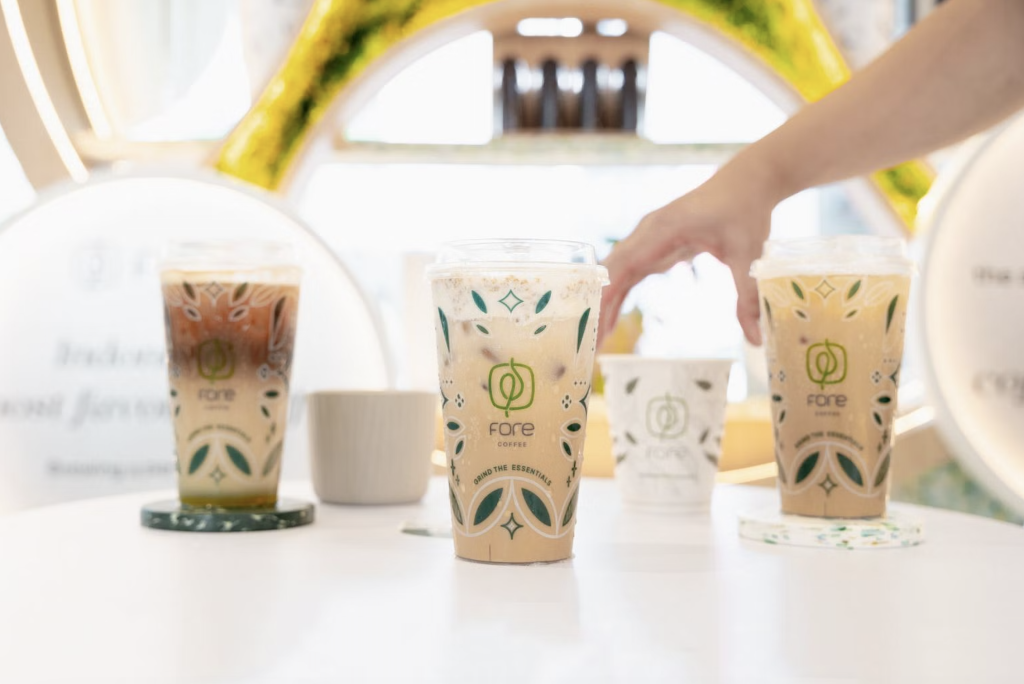 For the launch of its first outlet here, Fore Coffee meticulously crafted a selection of 16 products to resonate with local preferences. These products start from S$4.50 and includes the brand's best-selling offerings from Indonesia, such as the Gula Aren Latte, Pandan Oat Latte, and the Butterscotch Sea Salt Latte.
Looking forward, Vico shares that the coffee-chain is taking a measured approach to assess how they can adapt and fine-tune their business model for further expansion into international locations. "We are still a developing brand, and there are still a lot more opportunities for us," he said.
It looks to add about 50 more outlets in Indonesia so that it can operate a total of around 200 outlets by the end of 2023. 
Ultimately, Fore Coffee aims to "create coffee that matters" and build a brand that is both "loved and trusted" by its consumers.
"Our goal may seem simple, but it requires extraordinary commitment from the company. By incorporating openness and transparency as well as innovating for customer satisfaction, we will undoubtedly achieve these goals," sums up Vico.
---
Embark on your startup journey with MAS-regulated ANEXT Bank, one of Singapore's first digital banks for SMEs.
---
Featured Image Credit: Fore Coffee