French elections: Macron and Le Pen exchange blows on the last day of the campaign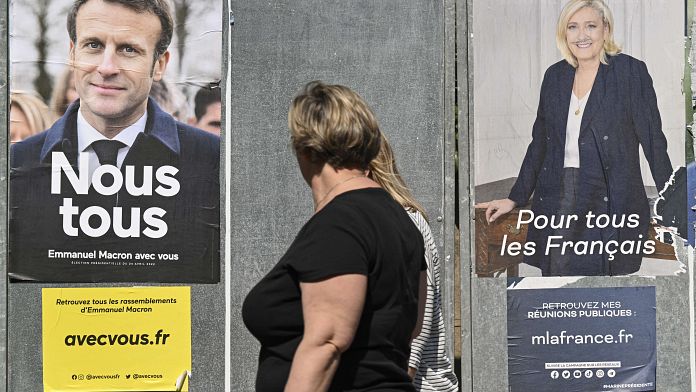 Friday ends the last day of the campaign for the presidential elections in France. Emmanuel Macron and Marine Le Pen were both out in force, hoping to win over the last undecided voters.
Polls suggest President Macron has moved forward and widened the gap between him and far-right candidate Marine Le Pen. But Sunday's vote is it should be closer compared to the pair's previous comparison in 2017.
"About 30 per cent of the French electorate remains undecided, according to the latest polls, and many of the poll respondents actually said they didn't even know if they would show up to vote on Sunday. So obviously that is very significant," Euronews international correspondent Anelise Borges said in Paris.
Emmanuel Macron traveled to the southern French city of Figeac on Friday. Relatively friendly territory, he won the poll in the first round of elections on April 10, followed by far-left leader Jean-Luc Mélenchon.
"Macron … he no longer has the card to be the fresh-faced disruptor who will transform this country. He now has a record to defend, and it's been a turbulent five years, of course, due to the multitude of crises we've seen," he commented. Borges.
Marine Le Pen visited one of its strongholds in the north of France.
"It was among his constituencies, the working class voters who told Marine Le Pen about their grievances, unemployment, inflation and the high cost of living here in this country," said Anelise Borges.
Macron is accused of being an elitist after five years in power, Le Pen of being radical and inexperienced.
See the full Euronews report in the player above.