King Felipe participates in the military parade for Armed Forces Day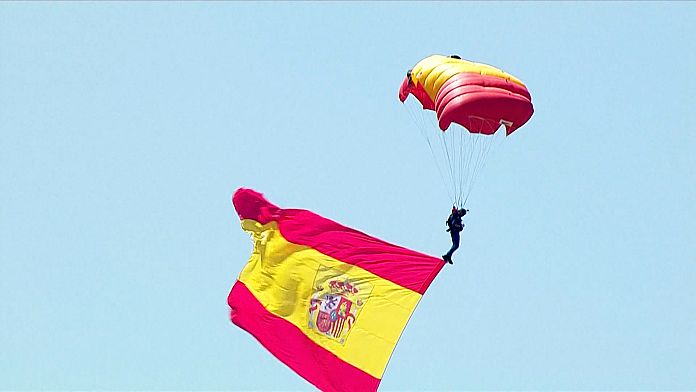 This year Spain's largest military celebration returns in its largest version with a parade presided over by King Philip VI and Queen Letizia, accompanied by the Minister of Defense, Margarita Robles; the Chief of Defense Staff, Admiral General Teodoro Esteban López Calderón; the President of Aragon, Javier Lambán; the mayor of Huesca, Luis Felipe; and various civil and military authorities.
Huesca hosted the military parade two years later than initially planned due to the pandemic, which forced Armed Forces Day to be reduced to austere military events in Madrid in its 2020 and 2021 editions.
More than 3,200 soldiers, 154 vehicles and 69 planes marched through the center of Huesca for Armed Forces Day.