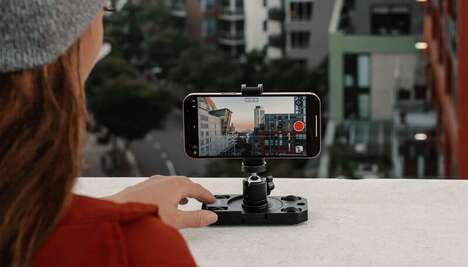 The SANDMARC Motion Dolly is an industrial-grade accessory designed specifically for the iPhone to support users with a penchant for smartphone photography and videography.
The accessory is made from high-strength aluminum to provide the right level of weight and stability, while maintaining a compact design for use anywhere. The unit caters for a range of different needs and will also support additional accessories such as a light in the top section of the stand.
The SANDMARC Motion Dolly supports a range of different videography styles and comes with a GoPro mount to maximize user capabilities. The cart is rated to weigh up to 300 grams and welcomes the growing number of consumers opting for their smartphone when it comes to videography.