Pet Specific Electric Zip Lines: Healthy Pet Assist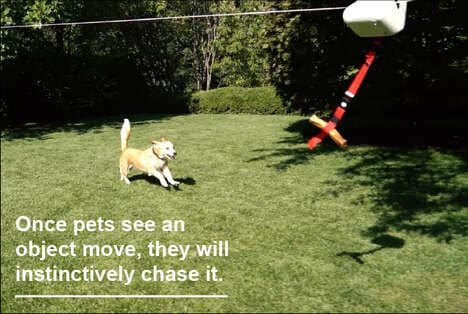 Tony Zanoni is an entrepreneur from Milwaukee, WI, who created Healthy Pet Assist (HPA). His purpose in creating this product was to help pet owners with limited time still be able to provide their pets with ways to exercise. With HPA, pets will still be able to get the affection and attention they deserve to keep them happy and healthy.
Pet obesity is a significant problem and a leading cause of health problems in animals – HPA solves these problems. HPA is a smart pet device that acts as an electric zipline to keep your pet on the go. The device comes with a holster in which you can put treats, balls and all your pet's favorite toys. The zip line runs back and forth, providing your pet with fun and exercise. The holder releases the treatment with a firm tug.
Image credit: HPA