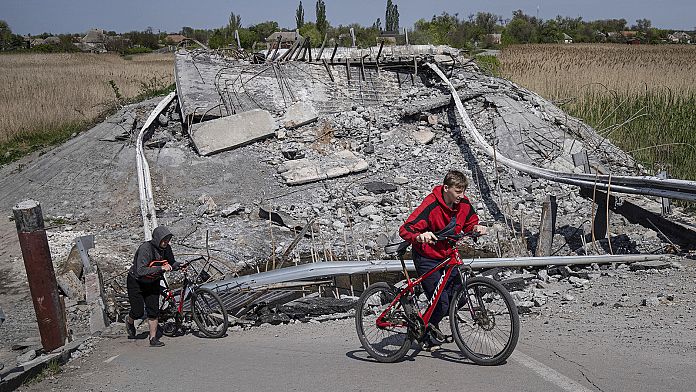 Zelenskyy condemns the bombing of schools and hospitals as "stupidity, barbarism"
Ukrainian President Volodymyr Zelenskyy said Russian forces struck the Chernihiv region and hit schools on Thursday.
"Of course, the Russian state is in such a condition that any education only gets in its way. But what can be achieved by destroying Ukrainian schools? All the Russian commanders who give such orders are simply sick and incurable ".
He condemned what he suggested were senseless attacks on the refinery in central Ukraine's industrial center of Kremenchuk, the Zaporizhzhia region and Donbas.
"They are cowards and try to hide the truth behind missiles, air strikes and artillery bombardments," he said in his nightly video speech to the nation.
"Therefore our task is to fight until we achieve our goals in this war: to liberate our land, our people and ensure our security."
Noting that Thursday is International Nurses Day, Zelenskyy thanked Ukrainian nurses and other health workers for their part in the struggle and urged all Ukrainians to do the same.
He said that since the invasion began on February 24, the Russian military had damaged 570 medical facilities, completely destroying 101 hospitals.
"What is that? It's stupidity. It's barbarism. It's Russia's self-destruction as a state that anyone in the world could see as an educated nation."