Smartphones inspired by the 2000s: hanguponit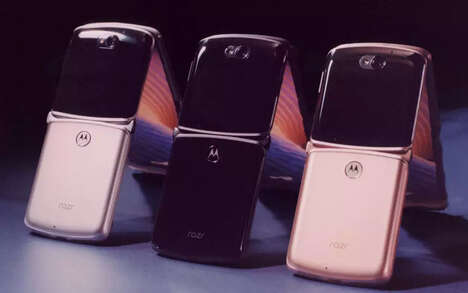 Motorola is continuing its #HangUpOnIt campaign with the release of a new "Motorola Razr" phone that honors the original mid-2000s model. With the #HangUpOnIt campaign, Motorola encourages people to challenge the negativity prevalent in today's world and to replace it with positive and uplifting emotions. To celebrate this campaign, the brand sponsored a pre-party for the Met Gala.
At this pre-party, Motorola gave six attendees the new version of its Motorola Razer phone. The phone was one of the biggest reference phones in the 2000s thanks to its sleek design and long list of features. The 2022 version, however, is a clamshell folding smartphone with a two-piece back plate reminiscent of its predecessor. However, this phone only resembles its predecessor in design, as its performance specifications are on par with modern smartphones.
Image credit: Motorola