S'pore startup GetGo unveils 14,000 sqft office at one-north
GetGo, dubbed Singapore's largest and fastest-growing carsharing platform, has unveiled its new office called "GetGo City" in the heart of JTC's one-north innovation district last Friday (November 3).
Spanning 14,000 sqft, the office launch marks a significant milestone in the company's growth trajectory and will be a key enabler of its ambitions to become a global leader in sustainable mobility.
Since GetGo's founding back in August 2020, the startup has grown exponentially from just two co-founders to a team of nearly 200.
"In just two years since our official launch in February 2021, we have grown our community to over 300,000 users and our fleet to 3,000 vehicles across 1,600 locations islandwide," adds Toh Ting Feng, Chief Executive Officer and co-founder of GetGo.
With the new office — which was designed for integrated and collaborative work across a growing team — GetGo aims to double its headcount over the next few years to support its continued growth and innovation plans. This will include PMET roles in digital marketing, product development, engineering, data science, and tech-enabled operations.
Additionally, the company strives to further develop its employees' future-ready skills for the green economy in artificial intelligence (AI) and data analytics to boost productivity and support professional growth.
Scaling up to serve a broader segment of Singapore and global markets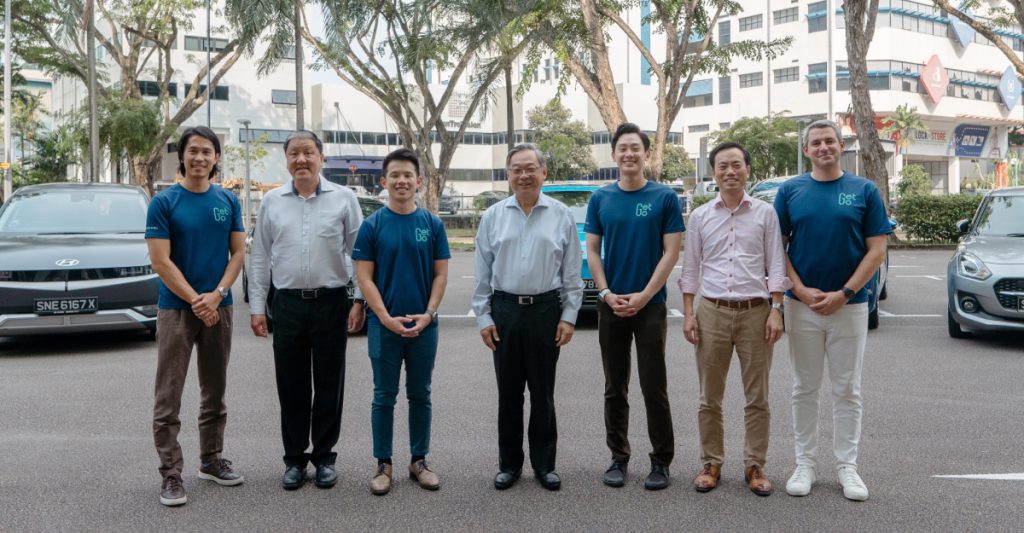 The launch of GetGo City comes on the heels of the company's participation in Enterprise Singapore's (EnterpriseSG) flagship Scale-Up programme for high-growth local enterprises, marking a new chapter in its mission to empower communities with accessible and sustainable mobility.
As global metropolitan cities like Singapore face growing challenges posed by climate change and escalating living costs, GetGo recognises increasing opportunities to serve more communities locally and internationally.
Through its participation in the Scale-Up programme, the company will partner with consulting firm McKinsey & Co over the next 12 months to strategise and accelerate its three-year growth plans. This includes the company's plans to scale its operations by introducing innovative mobility solutions to serve a broader segment of the Singapore market and expand to international markets.
With GetGo City located in the heart of JTC's one-north tech-startup district, the company is now better positioned to pursue collaborative innovation. As a young and rapidly scaling company, GetGo has been actively building ecosystem partnerships with a variety of innovative mobility partners, ranging from large multinationals like Hyundai and bike-sharing startups like Anywheel to charging point pperators like CDG Engie, ChargEco and Charge+.
Beyond being an innovation catalyst in Singapore, GetGo aspires to grow into a global sustainable mobility champion to help cement the nation's position as a leading mobility innovation hub through the opening of GetGo City.
There is a clear and growing need for accessible and sustainable mobility in Singapore and beyond. At GetGo City, we look forward to growing our teams and capabilities. We will double down on collaborative innovation both internally and with our partners, big and small, in the wider community. Through these efforts, we hope to deepen and widen our positive impact on many more communities.

– Toh Ting Feng, Chief Executive Officer and Co-founder, GetGo
Featured Image Credit: GetGo