Sweden joins Finland in announcing that they want to become a NATO member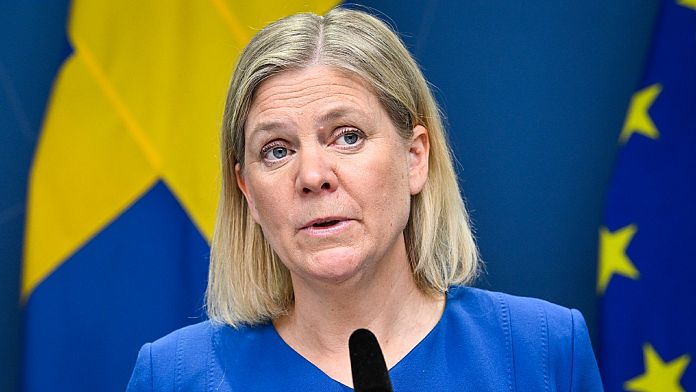 Sweden has announced its intention to become a member of NATO.
He joined Finland in signaling its intention to join the transatlantic military alliance after the Russian invasion of Ukraine triggered a rethink about security.
Magdalena Andersson, Swedish prime minister, said the move marked a new "era" for the Scandinavian country.
"The government has decided to inform NATO of Sweden's willingness to become a member of the alliance," he said at a news conference.
"We are moving out of an era to enter a new one", according to the Swedish leader.
Its neighbor Finland also wants to apply for membership. Last week, Finland's president and prime minister both urged the country to join "without delay".
Earlier, Russian President Vladimir Putin said Russia "has no problems" with Sweden or Finland over their offers to join NATO. But, he added, Moscow will react to any military expansion in the countries.
Discussing Finland and Sweden, Putin said that Russia "has no problems with these states. And so in this sense, there is no direct threat to Russia created by the expansion involving these countries, but the expansion of military infrastructure on this territory will obviously give rise to our reaction in response. "
Putin was speaking at a summit in Moscow of the Russian-led Collective Security Treaty Organization, which includes five other former Soviet countries.