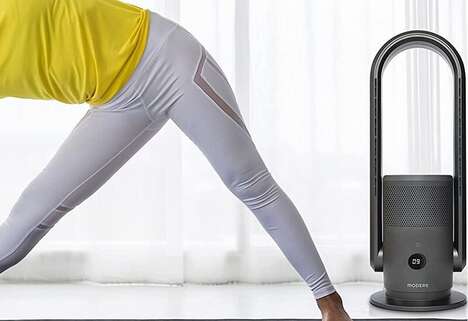 The MODERE 4-in-1 bladeless tower fan is a compact and multifunctional solution for the modern home to improve comfort and air quality in a unified way.
The unit works primarily as a cooling fan to beat the heat in the summer months and boasts rollover detection and overheating protection. The system features a HEPA H13 filter along with a UV-C light to seamlessly capture allergens and particulates in the air, while also killing bacteria and germs as they pass through.
The MODERE 4-in-1 bladeless tower fan connects to Wi-Fi networks and boasts app-based control to allow users to easily monitor its functionality or request that it be turned on from anywhere. The unit maintains a floor-standing design for easy placement in any space.