Trollano jumper gives NLEX, Guiao key victory
Yeng Guiao knows just how swift fortunes shift in the PBA Philippine Cup. So it was easy to understand why he was so relieved after his club's 90-89 victory over TNT on Thursday at Ynares Center in Antipolo City.
"The goal is to start well," Guiao said.
"The last [two] teams we faced, they really were contenders. San Miguel and then this one, TNT. So to win one is already a huge thing. We now have an investment because there's a lot that could happen down the line," he added.
Don Trollano provided the game-winner for NLEX, his pull-up jumper with 2.2 seconds remaining gave the Road Warriors their second win in three games. That preserved the heroics of Kevin Alas, who scored 11 points in the final period to help the Road Warriors overhaul a lead that once hit 12 points there.
It also had Alas sniffing at payback as he and his teammates head for a huge showdown against Barangay Ginebra.
"Ginebra beat us in the semifinals last Governors' Cup," said the two-way guard, who finished with 16 points, seven rebounds and six assists. "But really, in every conference, the game to look forward to is the one against Ginebra because that's the crowd favorite. But yeah, they beat us in the semifinals. I think that alone should be motivation for payback."
Insider info
Calvin Oftana turned in 20 points while JR Quinahan added 18 more for NLEX. Trollano, for his part, pumped in 11 for the victory, which came against a team that had a little insider information on the Road Warriors.
"We expected a tough night against TNT. That's the defending champion. One more thing that made it harder is that we know we were well-scouted because they now have coach [Jojo Lastimosa]. I know he knows our system from inside out," said Guiao.
Lastimosa, a former deputy for Guiao, is now TNT's team manager.
TNT's fleet-footed star Jayson Castro had one last look from deep to save the game, but his shot hit the back iron, ultimately sending the Tropang Giga to a 2-2 record.
Roger Pogoy had 28 points. Troy Rosario, Poy Erram and Kelly Williams all finished with 11 points each as the club continues to grope for form without top gun Mikey Williams, whose contract talks with team management have hit a standstill.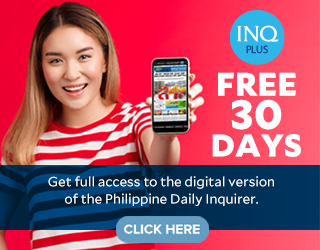 Read Next
Subscribe to INQUIRER PLUS to get access to The Philippine Daily Inquirer & other 70+ titles, share up to 5 gadgets, listen to the news, download as early as 4am & share articles on social media. Call 896 6000.
For feedback, complaints, or inquiries, contact us.