Why DBS is still pursuing metaverse with its BetterWorld concept
Metaverses aren't quite what they used to be in early 2022, at least not in the public eye. That was a time when it cost almost half-a-million dollars to be neighbours with Snoop Dogg in the virtual world of Sandbox. Today, the interest just isn't there. 
The peak demand for Sandbox's virtual land saw over US$30 million in daily transactions – a figure which has since come down to ~US$200,000. Facebook, which rebranded to Meta during this time, has lost US$46.5 billion on its metaverse division since 2019. 
While some have written the concept off as a fad, industry players say there's more yet to come. At a tech conference earlier in July, Meta's Vice President of Metaverse admitted that while the metaverse hype was dead, that wasn't the reason why the company invested in the technology. It will remain a focus in the years to come. 
Marketers and creative studios have continued exploring metaverse campaigns this year. Leading data insights startup GEEIQ has overseen activations for companies including Gucci and Walmart on the Roblox metaverse.
Over on Decentraland, the Metaverse Fashion Week was held for a second year running, attracting attention from brands including Adidas and Tommy Hilfiger.
Alive in the east: Asia leads metaverse innovation
The metaverse has fallen off the media (and social media) cycle, but the technology is steadily integrating itself into people's lives. This is especially true in Asia, a region which is expected to lead metaverse innovation in coming years. 
As The Sandbox co-founder Sebastian Borget noted in an interview with Coin Telegraph, "The metaverse might feel like it's dead for users living in the United States, but the industry is thriving throughout Asia."
Singapore is a prime example of this, with a number of companies and public institutions engaging their customers through metaverse applications. Changi Airport's ChangiVerse – a Roblox-based metaverse featuring games and interactive experiences – has drawn in millions of users since its launch earlier this year. 
The banking industry has been unanimously accepting, with DBS leading the way last year and announcing a partnership with The Sandbox to create BetterWorld.
At the time, DBS Hong Kong CEO, Sebastian Paredes said, "We have been getting our feet wet in this space, and our very own young technologists have been given the freedom to develop experimental concepts in the metaverse."
In August 2023, the company unveiled the results of its efforts – a gamified concept designed to raise awareness about sustainability, starting with the global food waste challenge. 
Metaverse as a force for good
"Rather than launching BetterWorld simply for the sake of entering the metaverse, as a purpose-driven bank, we saw an opportunity to tap the metaverse as a different way of engaging communities and businesses on pressing sustainability issues," explains Karen Ngui, DBS' Head of Group Strategic Marketing and Communications.
To date, most businesses have ventured into the metaverse with their core services in focus. For banks including HSBC, OCBC, and Standard Chartered, this has meant opening virtual branches. 
It is apparent though that the primary intention here is to use the metaverse as a marketing tool rather than a means to expand services. Virtual branches can't be used to conduct transactions – they're simply a way for banks to establish their presence in the metaverse, in preparation for future opportunities.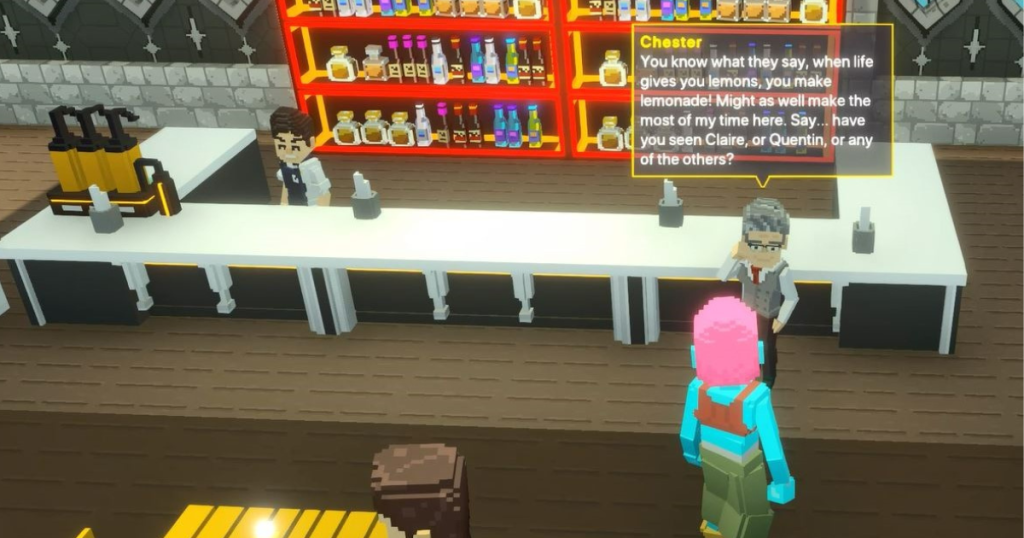 "BetterWorld departs from the usual bank offerings such as a metaverse bank branch or a client lounge," says Kin Lam Chee, DBS Legal and Compliance Group Head. This is an innovative approach which allows the company to stand apart while also keeping up with the playing field. 
DBS can use this initiative to familiarise itself with metaverse technology in a manner which, arguably, offers more value than a virtual bank branch would. For its debut, BetterWorld features a gamified adventure which highlights the efforts of five businesses – supported by the DBS Foundation – in addressing the challenge of food sustainability. 
The future of the metaverse
Looking forward, Chee highlights three business models which DBS believes could succeed in the metaverse: Businesses which successfully incorporate the metaverse into existing business models in a way which drives competitive differentiation; businesses which successfully create or orchestrate new experiences in the metaverse; and businesses which provide the underlying components (the "picks and shovels") of the metaverse.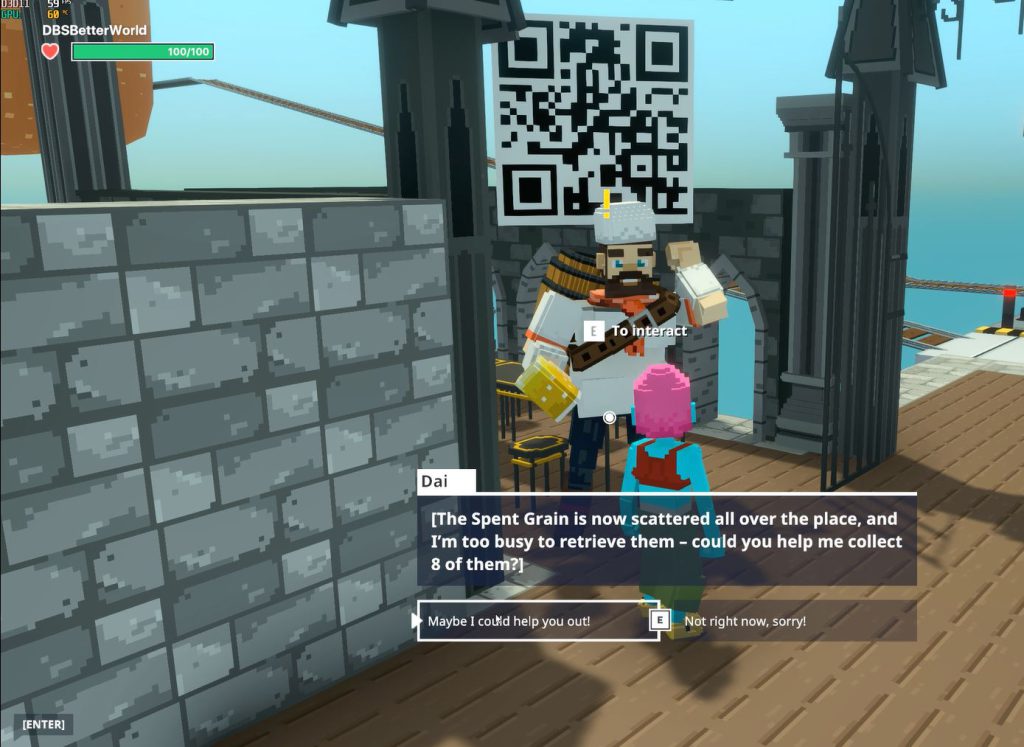 He adds that the third category is where investments have continued to happen even as the metaverse hype has cooled down. The space has moved on from the "short-term monetisation gains" which big tech players initially sought and now it's time to bring a "collective sense of meaning and responsibility" to the future iterations of the metaverse. 
All things considered, Chee puts forth DBS' view that metaverse technology is far from dead. "We think the metaverse is very likely – in Thanos' words – inevitable because it speaks to something fundamental and innate in human psychology."
"It provides an avenue for us to break away from the constraints defined by the physical world and to have experiences that would otherwise be impractical or impossible in the real world. The metaverse is so compelling because it offers humanity a promise of escapism, catharsis, progression and achievement, all with little or no physical risk."
Featured Image Credit: DBS BetterWorld