Wireless AR Glasses: XR platform intelligent viewer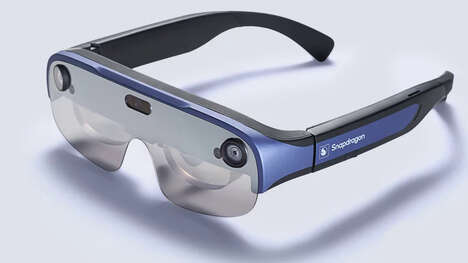 The American technology multinational Qualcomm has unveiled the latest version of "XR Platform Smart Viewer", the brand's smart glasses for augmented reality. The updated version boasts an improved design and better functionality.
The original XR Platform Smart Viewer featured a robust construction and required a cable connection. Now, Qualcomm's second-generation smart glasses are completely wireless and feature the company's Snapdragon XR2 platform. Not only that, the new glasses are 40% smaller than the previous model and weigh just 115 grams.
Other notable features of the XR2 Platform Smart Viewer include dual monochrome cameras and a dual micro-OLED display, which offers a resolution of 1920 x 1080 and a refresh rate of 90 Hz.
Image credit: Qualcomm