Wireless Smartphone Car Adapters: Wireless Android Auto Device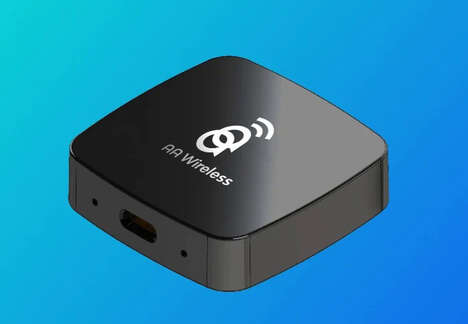 Android Auto and Apple CarPlay have become commonplace in many vehicles, but they often require a physical connection to function, which is something the "AAWireless" wireless Android Auto device is here to change.
The device works by connecting to a vehicle's USB port where it will intercept signals from the smartphone to connect it to the infotainment system.The unit uses Bluetooth 4.2 connectivity for a strong connection and will automatically connect with a smartphone without the need to remove it from a pocket or from a bag.
The "AAWireless" wireless Android Auto device maintains a compact design and is compatible for use with over 5,000 vehicle types. The device speaks to the growing demand for aftermarket methods of upgrading existing vehicles to help drivers avoid the need for the latest model.